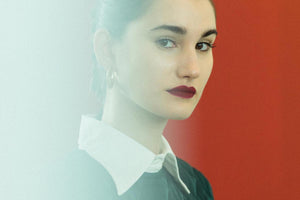 Behind
the Brand

About
CAROLINA MACHADO embodies the lifestyle, vision and values of founder, Carolina Machado.
Our collections offer contemporary, elegant and timeless pieces, inspired by the contrast between feminine and masculine lines. Balancing the softness of the garments with the hardness given by raw finishes, resulting in a line of unique, classic, and luxury feel design.
CAROLINA MACHADO aims to promote a balanced, mindful and creative contemporary lifestyle. We are committed on transparency values and dedicated on working with local artisans and seamstresses, providing local jobs and opportunities, as well as giving back to the community.
Our fabrics are sourced from Italy and Greece and the brand is designed and ethically produced in Porto, Portugal.


Meet
the Designer
Born and raised in Leiria, Portugal, Carolina's passion for arts and fashion flourished from a very early age. In 2012, she moved to Porto and began to study Fashion Design at ESAD University.
She debuted her graduate collection at the Sangue Novo platform of ModaLisboa - Lisbon Fashion Week.

In 2016 she officially launched her own ready to wear womenswear brand CAROLINA MACHADO, where she currently works. Later in 2017, she integrated the official calendar of ModaLisboa.

Carolina believes that fashion can be a solution, she defends an ethical way of work, with respect to all parts involved. She's passionate in what she does, her inspirations come from daily living, art, culture and traveling.

CAROLINA MACHADO represents her, and her desire to inspire other woman.